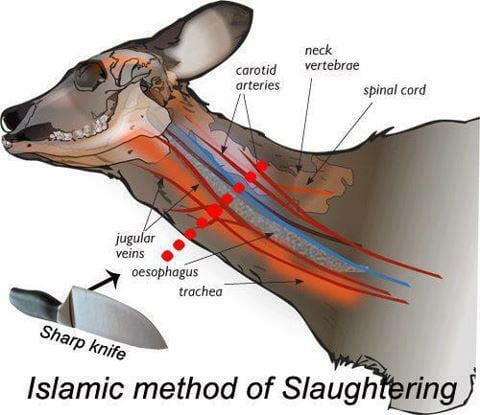 Recently, Lilongwe Society for the Protection and Care of Animals (LSPCA) organized a workshop in Lilongwe at Lilongwe Sunbird Hotel on 21st June 2018 under the theme Humane animal slaughter and public Health symposium. The workshop was attended by the following organizations:
Lilongwe ADD and Veterinary Office
Lilongwe City Council (Directors Health and Social Welfare, Planning and Development,
Commerce and Industry)
Ministry of Health (Director of Preventive Health
Public Health Institute of Malawi (Director)
Halaal Department
Market Chairman Association
Royal Society for the Prevention of Cruelty to Animals
Lilongwe Society for the Protection and Care of Animals
Malawi Environmental Health Association
Malawi Health and Equity Network
Lilongwe University of Agriculture and Natural Resources
Halaal Department of the Muslim Association of Malawi was represented by Moulana Arif Ahmed Issa and Sheikh Abdulkarim Katalama who is also Halaal Department Coordinator for Central Region.
Moulana Arif Ahmed Issa who is one of the Theological Directors of HD in Lilongwe made a presentation as follows:
He firstly quoted the Hadeeth from the Prophet Muhammad (Swalaahu alayhi Wasallam who said "Allah calls for mercy for everything so be merciful when you kill (animals) and when you slaughter, sharpen your knives to relief its pain".
Based on the above Hadeeth, Mln. Arif outlined that before the animal is slaughtered it should be provided with clean water to drink, clean (kraal) place and enough resting period before it is slaughtered. Mln. Arif further informed the audience that through Halaal Department we have managed to establish slaughter slabs with the deployment of well trained and qualified Muslim slaughters at each market mainly in City markets. The areas of training include pre and post slaughter procedures, hygiene maintenance, animals be slaughtered with the approval of the veterinary officer, emergency slaughter and euthanasia.
Moulana Arif, went on to say that the swift cat that involves the trachea, the gullet and the two arteries (Juglar veins) without serving the spinal code, results in the rapid gush of blood draining of the animal. The gushing of blood, purifies the meat by removing most of the blood that acts as a medium for micro-organism.
Moulana Arif concluded that according to the researchers, this Islamic method of slaughter is more humane than any other methods.