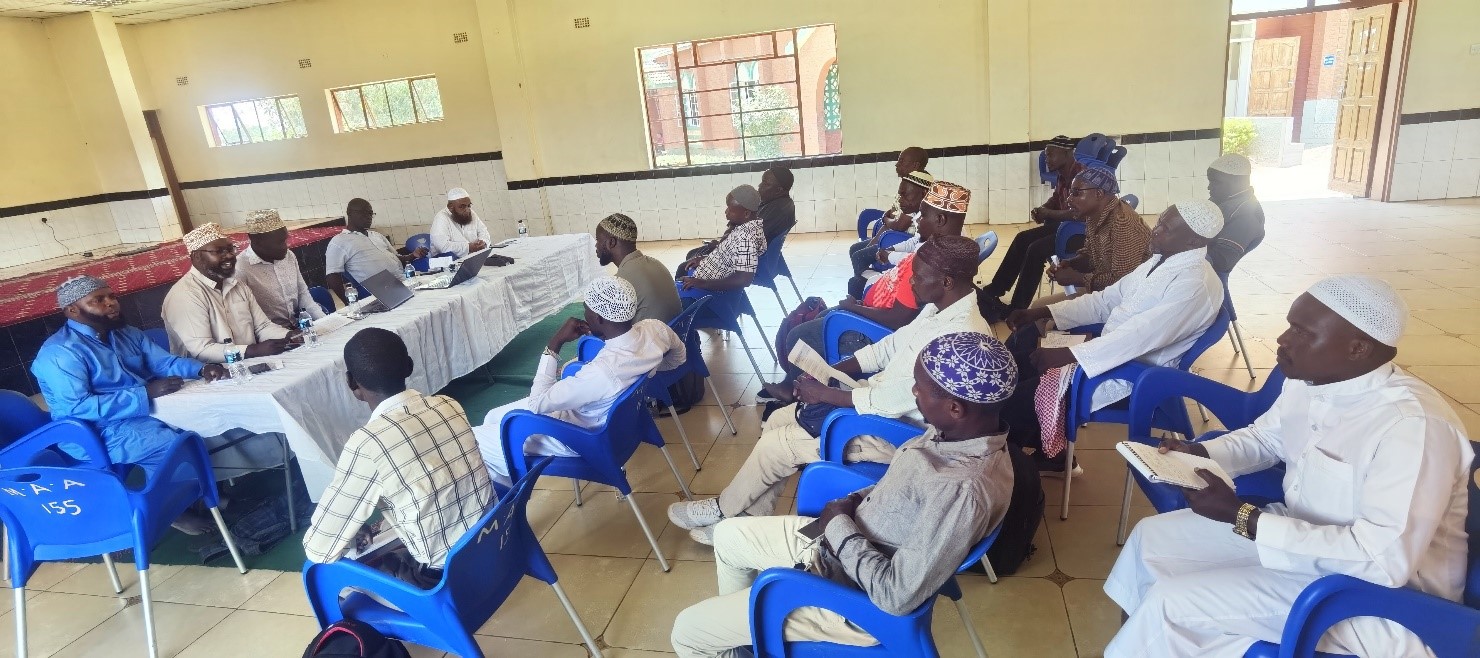 The food industry is changing rapidly, so the Halaal Department Inspectors have been called upon to perform their duties with professionalism and devotion. This was stated by Sheikh Ahmad Chienda on Sunday, October 15, 2023, in Lilongwe during a workshop that the Halaal Department had organised for its staff, particularly inspectors, at Mai Aisha Academy campus.
He said that Muslims rely on HD for Halaal food status confirmation, and thanks to HD's sensitization efforts, many people are now aware of Halaal food through HD he said. Sheikh Chienda, who was among the first employees in the Halaal Department, expressed his excitement at seeing how the organization has expanded and is now present in practically every district in the country. This, he claimed, is sufficient evidence that HD is carrying out its duties effectively through its staff. He urged the Inspectors to keep up their excellent work and not to be content with their output as a result.
Before, Moulana Saeed Umar, one of the Theological Directors of the Halaal Department, advised the Inspectors not to pass judgment on Halaal food hastily. It is better to consult the Ulama he said. All of the HD inspectors in the country attended the workshop, which was the second of its kind after the first one held in 2021 whose objective is to build employee's work capacity.