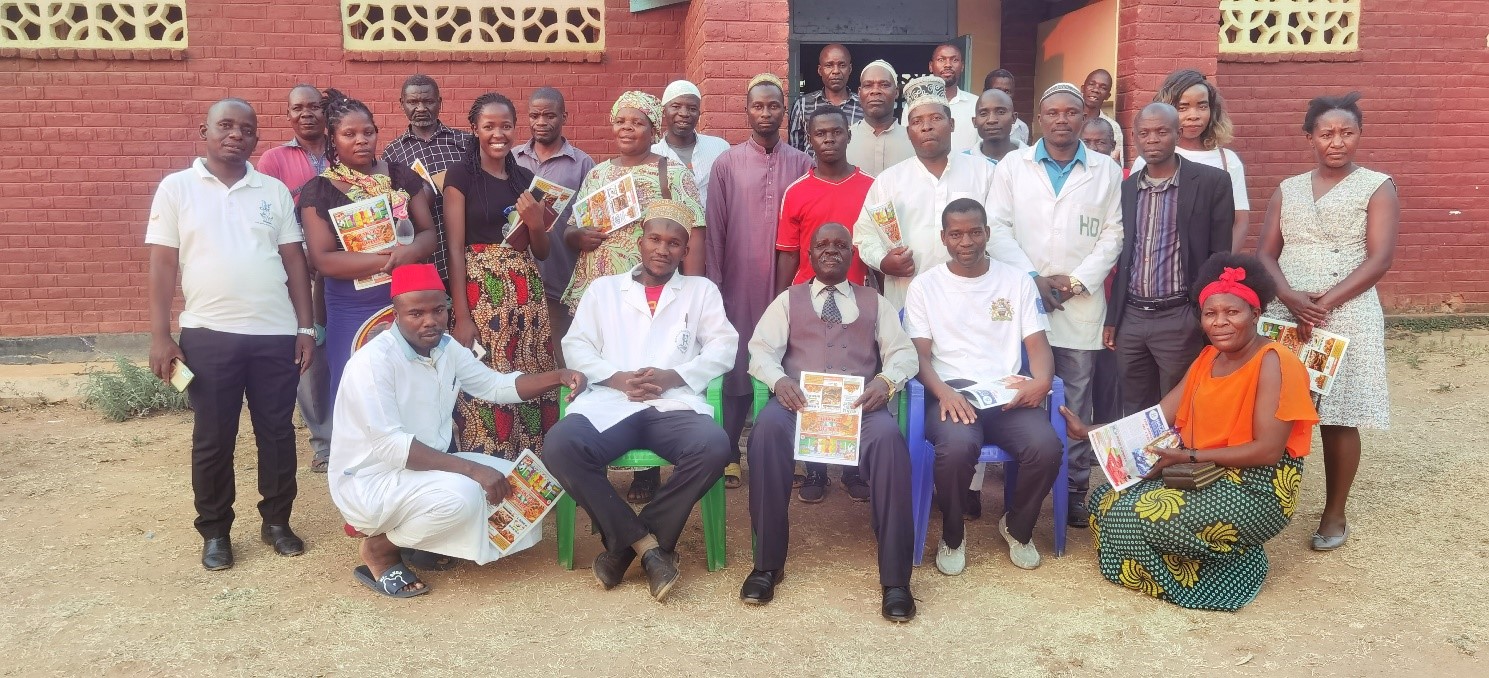 Businessmen and stakeholders have been urged to abide by the Halaal guidelines established by the Halaal Department in order to lead a healthy and perfect life. This was said at a workshop organized by the Halaal Department in Mzimba Town in Octobe 2023 with the goal of educating people about the advantages of consuming Halaal food and the risks associated with consuming non-Halaal food.
The Group Village Headman (GVH) Mng'ona 2 urged participants to consider the health benefits of Halaal food over regular food. He said the workshop was excellent and praised the Halaal Department for considering to hold it in his community. There can be no opposition to what the Halaal Department taught in the workshop, he said. He claimed that because intelligent people consume healthy, clean food, they also protected from deadly diseases. In order to assure customers that the food meets Halaal standards, he urged those working in food establishments, such as restaurants and butcher shops, to obtain Halaal certificates.
Following the event, business people pledged to get their businesses certified as Halaal as soon as possible and applied for Halaal certifications instantly. The workshop was attended by representatives from the Council, veterinary officers and business representatives. Similar workshops took place in Nkhata Bay, Likoma Island as well at Zalewa Trading Centre in Blantyre.