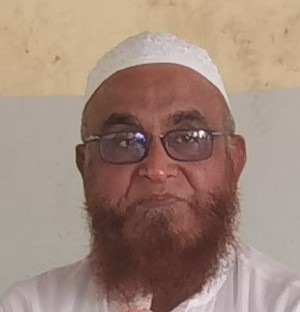 The Halaal Department (HD) said it issued 574 Halaal certificates in the country hence making progress in serving communities with Halaal food.
One of the HD's trustees for the Department Moulana Saeed Umar said this in Balaka district during HD's Annual General Meeting for the year 2022-2023 which he said had been a success. Moulana Saeed said the achievement has been made due to HD's awareness campaign that has been undertaken by the HD countrywide and a good certification system that the organisation uses which ensures no compromise to standards from be it the source say point of slaughter through distribution up to the selling point of products.
Earlier on, Chairperson of Majilis Ulama Council of Malawi, Sheikh Mussa Matola urged Halaal Department district committees to desist from corruption practices when endorsing the Halaal certification of establishments as that can disrupt HD system while displaying bad picture of Islam.
He called upon HD District committees to be vigilant on the Halaal certified establishments to ensure they uphold HD's standards of certification throughout.
In his remarks the National Coordinator Sheikh Abdulmajid Chibwe, said in the year 2022 – 2023 the Department managed to attend the 18th World Halaal Council Summit in Manila Philippines where it updated its membership at the Halaal umbrella body. The recognition will help Halaal certified establishments in Malawi to export products to other countries without obstacles. Locally HD has managed to pilot home-based businesses certification where small-scale business will be able to do trade with Halaal certified outlets without problems provided they are Halaal certified by the HD.
The HD's Annual National Meeting was attended by more than 60 participants from 23 districts in the country.