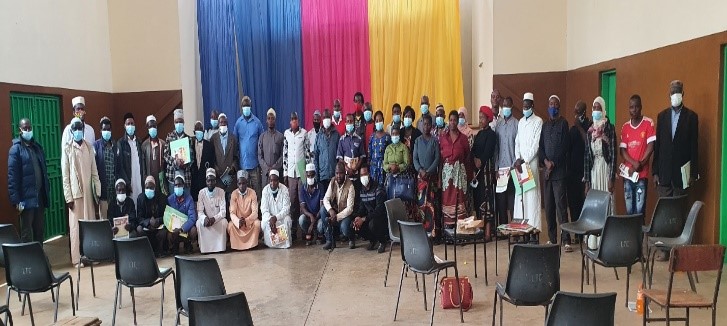 The Deputy Mayor for Municipal Council for Lunchenza, Merry Mateyu applauded Halaal Department of the Muslim Association of Malawi for disseminating information pertaining to Halaal and for setting up Halaal standards through the facilitation of establishment of the Halaal monitoring Committee for Thyolo District. This was said during orientation workshop that was conducted at Luchenza Community Center Hall on 12th September, 2020.
In her remarks, the Deputy Mayor thanked HD for reaching out the area and that the people will implement and represent Halaal Department activities in the District. She added that the presence of the Halaal committee will enable people to access Halaal food easily and create opportunities in trade. She requested Halaal Department to issue Halaal Identity cards to the people responsible for implementing Halaal standards so that consumers should have credence and confidence in the food.
Commenting on the same, the National Coordinator for Halaal Department Sheikh Abdul Majid Chibwe said the business community at Luchenza have been complaining about the lack of Halaal services hence a need for HD to hold a Halaal workshop and constitute the District committee.
On the concept of Halaal, the Administrator for the Halaal Department Yassin Bunaya said Halaal was no longer purely a religious issue it has become a global symbol for quality assurance and a life style choice not only to Muslims but also the non-Muslims. It the modern world, Halaal Standard is recognized as a credible management system in global trade. Bunaya assured business people that acquiring Halaal Certification will definitely give food business a jump starts and a clear advantage globally because HD being a member of World Halaal Council therefore, its Certification is also internationally recognized.
The   workshop attracted Sheikhs from different Masaajid around Thyolo, officials from Luchenza Town Council, Veterinary Department and the business community from Luchenza.