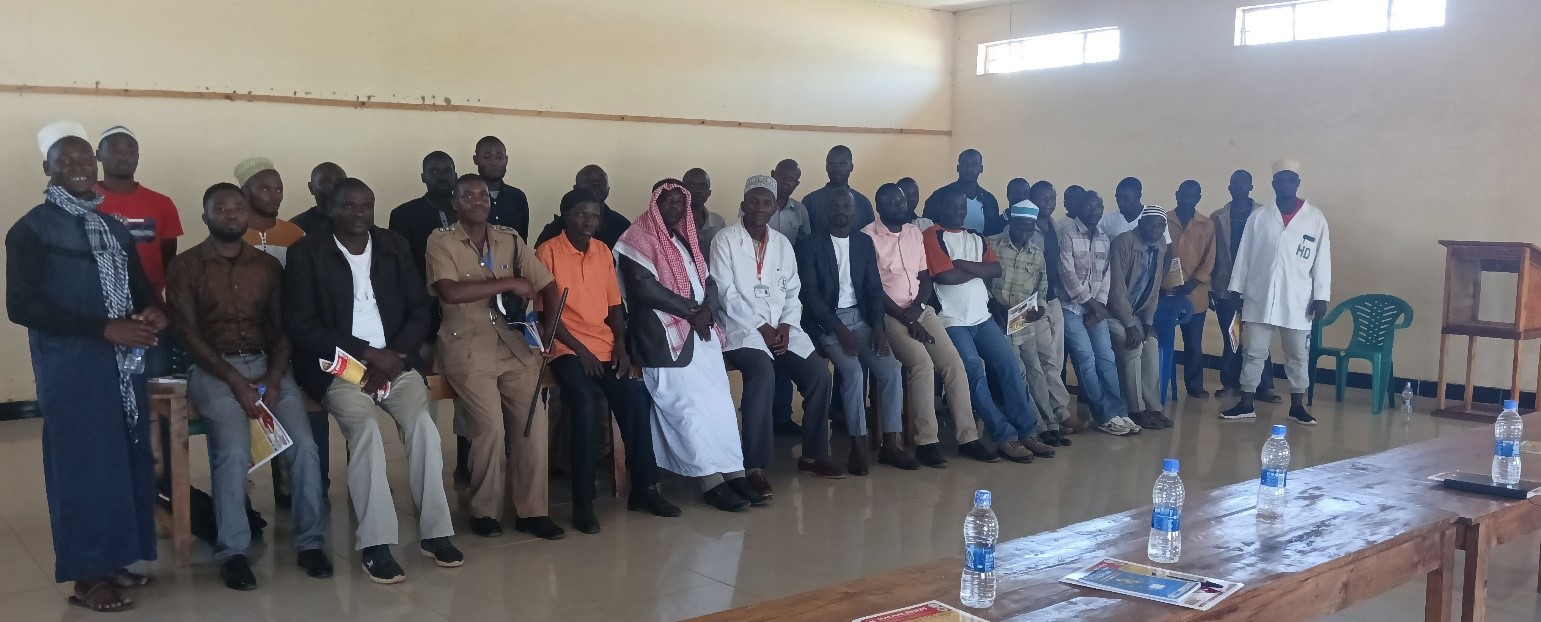 The Police in Chitipa has urged business people to embrace Halaal system in order to control theft of animals. Speaking during the seminar, Mr. Benson Tajiri the Police station officer at Chitipa Boma said that Halaal Department standards of slaughtering animals in markets is a robust system that will help to curb theft of animals.                                                                                                 
Mr. Benson said that the system will further assist the police to follow up stolen animals as it encourages the Butchermen to get their animals slaughtered at designated places only.
He urged the stakeholders to cooperate with the Halaal Department to achieve its goals of providing Halaal food to consumers. He brushed off the misconception that were in the minds of some people that Halaal was aimed at converting people to Islam. He explained that Halaal is there to promote the consumption of quality food.
He applauded   HD for organising the seminar at Chitipa Boma where few organisations manage to reach out.

In his closing remarks Mr. Edson Nkhonde a Ward Councillor who was also representing the DC at the seminar assured HD that people in Chitipa welcomed Halaal system in its endeavours.  He urged food business people to acquire Halaal certificates for their businesses to do well.
The seminar in Chitipa was one of the activities that Halaal Department conducted recently during its second quarter of nation-wide Halaal monitoring exercise. Similar activities were also conducted in Rumphi and Dowa-Mponela where the stakeholders vowed to embrace Halaal.                                     
The aim of the seminars were to sensitise the business fraternity to uphold HD's standards through certification, forming HD committees at district level, setting up Halaal system in markets and promote Halaal consumption and empowering stakeholders to uphold Halaal in food industry by promoting domestic Halaal industry to connect them to other districts where Halaal is on demand.